Yet another birthday present (to myself) arrived this morning.
Skelter's Slate (or as I like to call it, the LapPlank) is the acme of comfort for any laptop user, it provides a pleasing, contained workspace with circular cooling holes; a cool laptop is a happy laptop, except if it's in the freezer for a long time.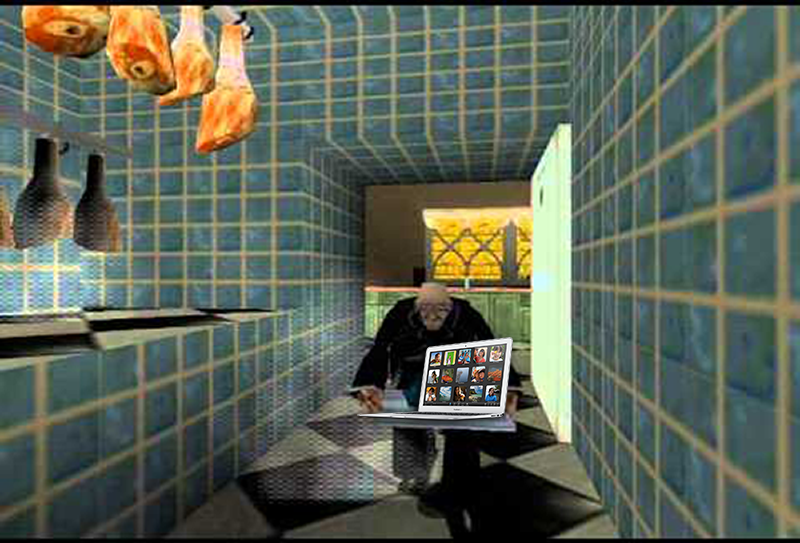 It includes a built in mouse mat and a slot for your tablet or phone, stopping all the clutter and sliding around, and it's pretty much all bamboo, which will help absorb some of that heat. Smells nice too.
There is a left-handed option so you sinister lot don't need to start cancelling anything, and the width of the device slot ranges from whatever .5" is in metric to .7".
*12.7mm to 17.78mm according to Google.*
If the door rings, you can just pick the board up and put it to one side, rather than having all your gear fall everywhere, lose the mouse and the phone down the back of the sofa again. It's pretty lightweight, and polished - no splinters.
(Who am I kidding? I totally use this for working from my bed and nowhere else. Sofa! Pfft..)
It's sleek, the cats like it, the dog has given it a long curly chihuahua lick of approval and I can take a hipster photograph of it, bonus!
I could probably have made my own for a tenth of the price but I don't have the time, or the equipment. Yes it's pretty pricey, but the conversion rate meant I got it for around the same money as the US, including shipping to UK (which was pretty fast, under a week.)
Nice one iSkelter. I heart MacPlank!
Buy it here
I don't get paid for these reviews I just like stuff.